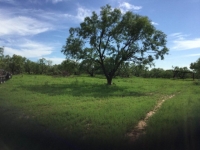 Jerrie is a Texas licensed real estate broker, specializing in hunting properties. There are numerous hunting properties available in the Southwest area of Texas offering opportunities for personal enjoyment or investment.
To contact her requesting specific properties that suit your requirements please email
[email protected] or call and text her at (325)656-2188. You can view proerties across the state of Texas through her website www.jw-re.com.